The Small Business Hero Build
With its small footprint, potent yet efficient processor, and blazing fast SSD, this build will be the hero of your workplace.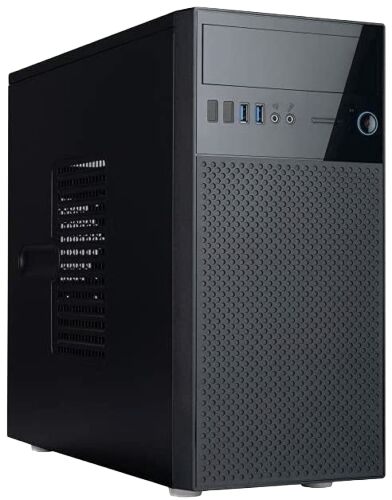 $849.99
CPU: AMD Ryzen 5 5600G
(6 Cores @ up to 4.4GHz)
Board: AsRock B550M HDV
RAM: 16GB DDR4 @ 3200MHz
Storage: 1TB NVMe Gen 4 SSD
OS: Windows 10 Professional
(Free Upgrade to Windows 11 optional)
Wi-Fi 6 + Bluetooth 4.2 Card
Additional optional features, file transfers, and more can be added to suit your needs. Upgrade the whole office - ask us about bulk pricing today!
** Components displayed above subject to availability, and may also be swapped out to better fit your needs. Build prices are listed as a guideline and are subject to change without notice. For full details, please contact us for a quote for your specific build. **